Ultimate Boudoir
Faye and Trevor Yerbury talk about Yerbury Confidential, their new concept in nude photography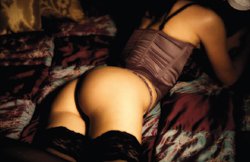 How many of us remember the 'make-over' sessions from the 1980s and early 90s? The ones where the client sat in the make-up chair and had her face plastered over with enough foundation to tarmac the M82. She was then rushed into the studio by some spotty-faced assistant, to be met with an overworked photographer to whom she was session number 12 of that day. Then the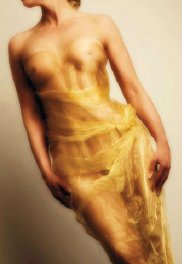 poor client was unceremoniously wrapped in several layers of multi-coloured boas, none of which had been changed since they had been bought, so they had a slightly niffy odour. For the finale of the shoot experience, the client was thrown into the obligatory 'leather flying jacket' for that sexy over the- shoulder, take me now look, never mind that the size 10 jacket had to fit all sizes it was a question of get it on as far as possible before the stitching exploded and smile seductively. And as for the photographs – well, it was more a question of how many soft-focus lenses can you fit on the end of a camera, in fact I would guess that some photographers simply guessed at the focus because I am damn sure they couldn't even see the client, let along focus on them. Then, the final insult to the poor client, whipped back into the make-up chair where her recently plastered face is unceremoniously stripped away to leave a pink, flushed face that was then dumped into the street and told to return at a certain time on a certain day, or even sometimes the same day, to then be put into a small viewing room with a voracious sales person whose only motivation in life was to empty as much money from the client's bank account in the shortest time possible, before moving swiftly on to the next victim, usually because they were paid according to their sales.
Finally we reach the unveiling ceremony, the client quivering with excitement and anticipation, but still wondering how she had managed to spend quite so much money, arrives at the studio full of expectation as the framed image, usually with that wonderful faux leather heatsealed laminate, is unveiled before her with gestures that would make you think they were unveiling the latest acquisition for the National Gallery to the assembled world's press corps. And then it finally dawns on the client just what she has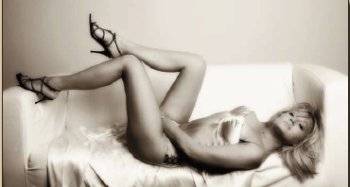 done. She peers blindly at the portrait in front of her. Yes that's you madam, the receptionist informs her, that's you behind the layers of make-up, underneath the myriad of feather boas, softened by a regiment of filters and finally diffused under the heavy laminated heat-seal. Definitely you, don't you look wonderful?
Well things have changed and those days are now a distant memory.
Although Faye and I have been photographing nudes for over 25 years and have lectured around the world, we have very rarely offered that service to clients. We're not quite sure why, it just never really occurred to us that a range of clients would want a nude or semi-nude done. Just goes to show you how wrong you can be sometimes. Well I was wrong; Faye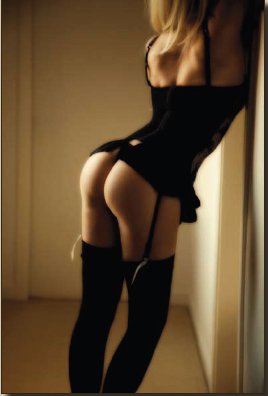 was, as always, right! So last autumn we decided that it might be time to offer something new to our clients. We knew that there was the 'boudoir' style of photography that had made its way over the pond but when we looked at some examples of this style we were a bit disappointed in the images. What we wanted for our clients was sexy, edgy and slightly erotic images that made them feel and look fabulous. So far we have achieved this many times.
YERBURY CONFIDENTIAL was born last October and from that day we have been shocked and surprised with the success of the brand. Naturally press and PR is an essential part of any new product and in our first promotion we produced over 300 potential, high-spending clients. Not only did we produce the clients but we also captured occupations, ages, email addresses and much more valuable information that will be useful in future marketing of the brand.
CONFIDENTIAL photography is…
Sexy
Edgy
Fun
Classy
And will…
Accentuate a woman's beauty
Give to her partner, husband or groom as a gift
Spark a little romance in a bride or a wife
Help women to rediscover their beauty
Confidential Photography is fast becoming incredibly popular. As the originators of the brand let us help you get in on this fun, and highly profitable, niche market before everyone else!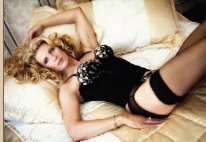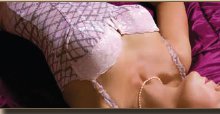 BOUDOIR for profit
The Yerburys
They've been there. Done that. Won the awards, got the T-shirts and now they have taken them off – to create some of the most remarkable classic nude images on the planet. Yerbury workshops are sell-out classics, in fact they sold out so fast that we had to pull a course advertisment from this magazine because all courses were fully sold out before we had even set the advert to the page, let alone published it!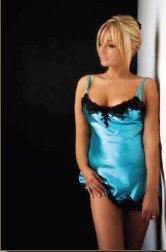 Yerbury seminars always include master photography, stunning professional models, motivational speaking and superb venues. You won't find a photo-seminar any more exciting or compelling than these anywhere. The shot below is from their Classic Nude seminar series, it's not all boudoir that they do!
If you want some of the action, keep an eye on the websites and blogs (listed right), Faye and Trevor have been overwhelmed by the response and have decided to put together an additional, new schedule in the new year including ULTIMATE BOUDOIR, THE CLASSIC NUDE & CREATIVE EROTICA, after the Convention. They are, of course, headline speakers at the Convention and, if last year is anything to go by, you had better get booked for that as soon as possible.
More information
http://www.yerburyseminars.com
Email trevor@yerburyseminars.com
Blog http://www.yerbury.squarespace.com
http://www.swpp.co.uk/convention/speakers/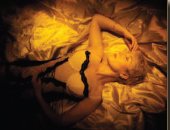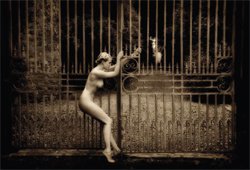 Join today and receive a fantastic free gift: Apply here