Nude Art – it's also a business
Mike McNamee talks to Jørgen Brandt of Denmark
To Jørgen Brandt, ASWPP (portraiture) QEP (Fine Art), Nude Art is 'personal work' and business at the same time.
From his Copenhagen-based studio, Jørgen Brandt makes some 50 per cent of his work in 'nude art' including artistic interpretations of maternity photos. That is quite a high percentage in any portrait studio – the rest being portraits, families, weddings and kids including new-born infants.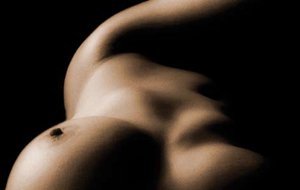 When you visit his studio it is almost like coming to a gallery. The shop area is large and bright, with a special bright red sofa surrounded by a lot of large images – weddings, families…and his nude art. That is women, young ones – and ones where the body shows evidence of many years of active living. In some of them you can see the face – in others it is just the nude body forming the image.
Very Personal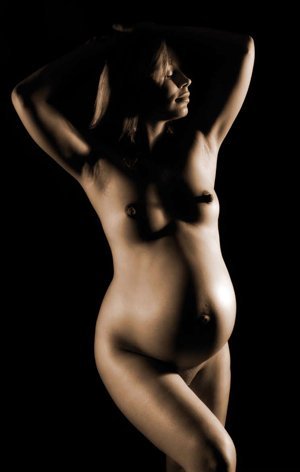 The images are beautiful and intense – and very personal. Even the 'body part' images are very personal, showing Jørgen's fluent posing.
It is the viewer's imagination that makes the images erotic; if you see something else, it is coming from your own imagination. 'Imagination is important to my nude art works,' says Jørgen Brandt, 'It's about what is in the picture – but it is also very much about what is not in the picture. About what you can imagine is outside the frame, what happened just before and just after. Never mind reality – when viewing, the image's reality is not present – your dreams are – the dreams of the viewer are.'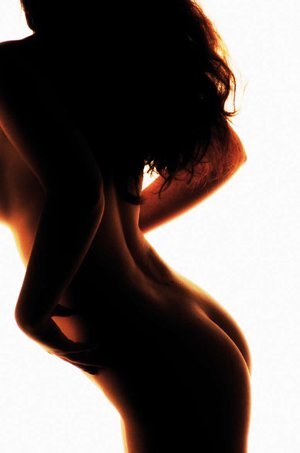 Many images are made in black and white – but some special sepia and colour versions are made. Natural colour would often be 'too natural' and contradict the important dream and imagination part of the images.
All the images in this article, in his studio and on the website are made with 'real ladies', that is ladies who are not models – but 'normal' folks looking and being like 'normal' folks. It is with trough lighting, posing, cropping and special 'own made' Photoshop techniques that the images get to look the way they do.
You might think that lots of the images are sold in 'obscure places' – but NONE of them is. All the images are made to order for the lady shown in the image – and the images are created to please her, her boyfriend, husband or husband-to-be – and often they will boost the lady's self esteem. The only exception from this is when Brandt makes personal, nude art, that is to be shown in one of his many fine-art exhibitions.
It's a Big Step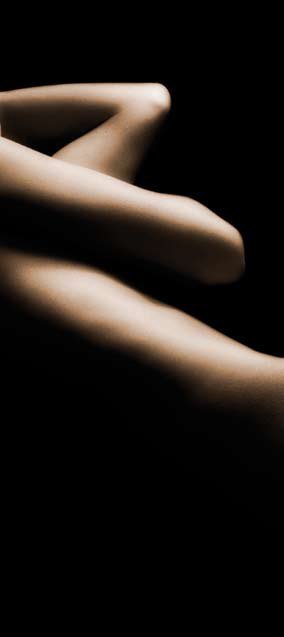 Often it is a big step for a lady to come and have her photograph taken in the nude – even formal, dressed portraiture is not very common any more. However, strong vision from the photographer, can change that – and most folks realise they cannot make fine art themselves. Lots of ladies, and the men when presented with the results, find the process quite sensual, a 'boost' to their self-esteem when turned into fine art.
When they show up for the session, most ladies are very nervous, but they are always made to relax by Jørgen Brandt. He never rushes into a photo-session with the lady, but uses plenty of time beforehand to chat and make the sitter feel comfortable. These conversations are mainly about images and the ladies' expectations: it is about the importance of respect – and the thrill of getting close to boundaries. Maybe move the border – but never jump on it! It will often also be about more mundane, daily things – chit chat if you like. It is about getting the right atmosphere and feeling of trust – feeling safe enough to dare opening and showing some of oneself. While Jørgen Brandt's work is very much his own style, an important part of it is letting the client's personality come through in the images. Trust is very important in leading the client through a session and crossing the boundary of being naked in front of a stranger.
Brandt's clientele comes from all levels of society – including public figures. They all, of course, get the same discretion – no images are ever used without written permission. Clients come from all over Denmark and also some from abroad (Spain, UK, USA, Germany, Sweden, Norway, etc).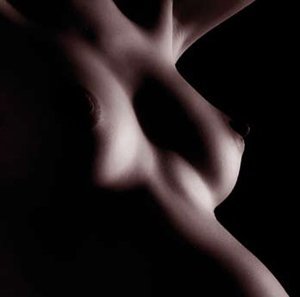 After a session clients often relate that they are 'high' with what they just done, they are proud of themselves and the images they have just created. Viewing the images for the first time – when presented in an album or frame – is often an especially strong experience. 'I prefer handing over the images in person, directly to the client, and then see the reaction that is very often excitement and pride – it can be quite overwhelming for the client. Seeing this is very rewarding – an important part of my joy as a photographer,' says Jørgen.
Light and Sensuality
In his more personal work, light and sensuality is also very important. His images are made with the senses – and should be experienced by them also. While in his own work Brandt also makes nude art, he also makes a lot of nature images. The nature images are, like the nudes, interpretive versions of reality – they are not reality themselves.
For Jørgen Brandt, photography is both a living and a life style. It's a joy, a grown man's play. And he likes to play. Just recently a series of orchid images, originally made for his master class at the SWPP Convention 2008, were changed into a submission for QEP (Qualified European Photographer by the Federation of European Professional Photographers) – and he got the QEP in Fine Art. It was the first QEP in Fine Art ever awarded.
Exhibitions
Over the last few years he has started holding fine art exhibitions once more. At present he exhibits about 12 times a year. So far in 2008 he has had three public shows listed. That is in the city of Helsinge, where he had a large, solo exhibition of some 70 images in August 2008. In November and December it will be in Fuglsanghus just outside Copenhagen – a fine art gallery exhibition. In the spring of 2009 he will have a show in Frederikshavn Fine Art Museum.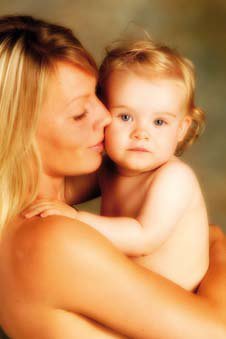 Join today and receive a fantastic free gift: Apply here