Now I think this version of Rolling with the BIG Dog will see me cementing my position as the Societies' premier and numero uno 'grumpy old man'! I did think twice about putting myself in this position, but the simple truth is this, even if you hate what I say, and me along with it, it will make very little difference to my life or career. However, if you do listen and take the principals onboard I guarantee it will make a big difference to your photography long term – as always, the choice is yours!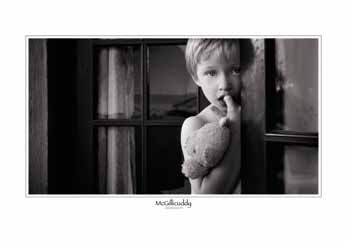 Ok, prepare for my rambling mini-rant:

Anybody who has had the misfortune to spend anytime in my photographic company can't fail to see my 'evangelical zeal' when it comes to my beloved profession, it really is one of the 'loves' in my life. So my 'grump' is not because I've fallen out of love with the industry, but more because I can see it hurting.


I spend a lot of time talking photography to photographers, why wouldn't I, it's my life, and more often than not I'm seeing and hearing the same things over and over again...bookings are down, takings are down, competition is fiercer than ever and photographers seem ten a penny – where has it all gone wrong?
Page 1 - Page 2 - Page 3 - Page 4 - Page 5 - Page 6 - Page 7 - Page 8 - Page 9



Join today and receive a fantastic free gift: Apply here