Surfer Girl Post Production - ( pt. 2 cont'd...)
Craig Minielly M. Photog., MPA, SPA, Cr. Photog., CPP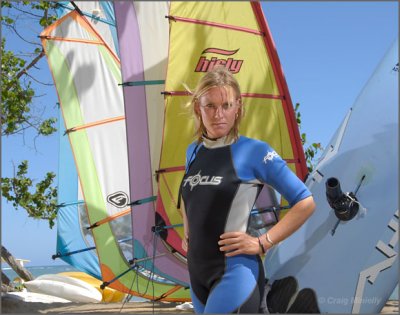 Beach workshop image post production with PhotoShop CS2 and Craig's PhotoShop Actions

Up until this point, I've stayed away from any colour work on the image, as I prefer to deal with all previous steps without the interference of potentially mis-matched colour variables. It's also a "discipline" and having that allows you to proceed through your workflow less likely to forget steps... not a big deal individually, but when processing a number of images - variations in their production can be painfully obvious in the final results when viewed alongside each other !

So, onto our Colour Correction and other Cool Stuff!

The image below shows the before / after treatment of the Portrait Popper Action - Mouse Over to see Effect !

The image now has it's tonal range back where it needs to be ( without losing important detail ), enhanced color saturation overall, clean hilights and a cool depth to the shadows that offsets the colour warmth in the rest of the image.

Originally designed to be a "Velvia" style of colour enhancer, the ImagePopper Actions are excellent at providing simple and effective "one-touch" colour corrections and controls. In part because they address preferences for shadows, hilights and neutral areas, but also because using them on every image brings absolute consistency to your colour adjustments

The ImagePopper Actions have differing styles of adjusting the images colour. There really are no wrong ways to use them ( as colour is ultimately subjective... ) but a bit of experimentation will let you discover what works best with your own image style.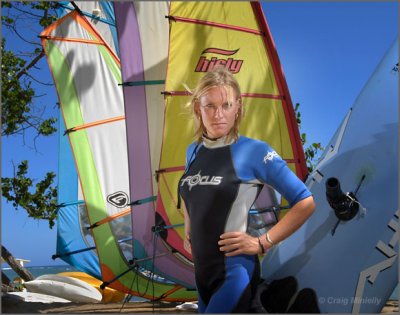 Page 1 - Page 2 - Page 3 - Page 4
Join today and receive a fantastic free gift: Apply here