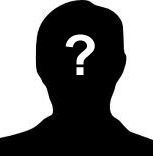 We don't have a photo of
Mike Birbeck yet
Somerset
Mike Birbeck FBPPA
Mike Birbeck Photography
Devonia
Norton Fitzwarren
Taunton
Somerset
TA2 6QS


England

tel:- 01823 253317
mobile:- 07973 370142
web address:- www.birbeckphotography.co.uk/
e-mail:- Mike Birbeck



Photographic subjects covered

Headshots for Actors
Headshots for Performers
Headshots for Entertainers.
Headshots for Singers
Artistic Nudes
Beauty images
Black and White Photography
Boudoir portrait studies
Environmental shoots
Erotic studies
Fantasy Art
Fine Art images
Fitness
Fun pictures
Glamour
Hair and Make Up Artists
Headshots
Intimate Photography
Lingerie images
Locations shoots
Magazine pictures
Male photographer
Nostalgic images
Nude studies
Photo Shoots
Pinup shots
Portraiture
Provocative photographs
Semi Nude
Sensual images
Sexy poses
Studio Based
Swimwear shots
Topless photos
Artistic photographer specialising in fine art nude and erotic photograp
Specializing in creating Portfolios and Glamour imagery for women

Other services offered related to Fashion and Glamour photography: Can provide qualified make up artist if required. References also provided upon request.

Pre shoot consultation
Images retouched to the highest quality
Portfolios
Framed enlargements
Images for publication
Images for websites
Make up artist available
Paypall accepted

Status: Full Time Professional

Studio facilities: Heated studio with dedicated changing/make-up area. Elinchrom lighting, soft boxes including strip lights, snoots, barn doors, gels, variety of backdrops etc. Adequate parking.

What do you particularly enjoy about photographing fashion and glamour: Creating romantic images.

Do you work with any particular model or modelling agency: I have a number of models available directly to me.

How would you best describe your personal style: Romantic and creative.

What things do you most enjoy about your photography: Interaction with subjects to produce pictures acceptable to all parties.



Mike Birbeck has an Exhibition here.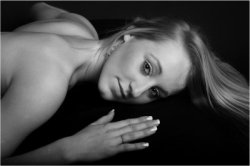 More Fashion and Glamour Photographers in England