Northamptonshire
Brian Davies LSWPP
Mad Photography
34 Ise Vale Avenue
Desborough
Kettering
Northamptonshire
NN14 2PU


England

tel:- 01536 760 382
mobile:- 01536 760 382
web address:- www.madphotography.co.uk/
e-mail:- Brian Davies



Subjects covered

Headshots for Actors
Headshots for Performers
Headshots for Entertainers
Headshots for Singers
Advertising images
Artistic Nudes
Beauty images
Black and White Photography
Boudoir portrait studies
Dance
Erotic studies
Fashion pictures
Feminine poses
Fetish
Fine Art
Fitness
Fun pictures
Headshots
Intimate Photography
Lingerie images
Locations shoots
Makeovers
Male photographer
Nude studies
Photo Shoots
Pinup
Portraiture
Provocative photographs
Semi Nude
Sensual images
Sexy poses
Studio Based
Studio Hire
Swimwear shots
Topless photos

Creative photographer available for all types of work
Glamour model photographer for semi and professional glamour models
Artistic photographer specialising in fine art nude photography
Artistic photographer specialising in fine art nude and erotic photography
Specializing in creating Portfolios and Glamour imagery for women

Other services offered related to Fashion and Glamour photography:

Pre shoot consultation
Images retouched to the highest quality
Portfolios
Framed enlargements
Images for publication
Images for websites
Choice of wardrobe for your subjects
Make up artist available
Personal online gallery after the photo shoot for previewing
Picture framing Service
Gift certificates

Status: Full Time Professional Photographer

Purpose built studio which is also available to hire: Purpose built studio which is also available to hire

Studio facilities: Seperate discussion area, changing area and set

What do you particularly enjoy about photographing fashion and glamour: That everyone who walks through the door wants something different and to give them more confidence in themselves.

Have you had your work published if so where: No

Do you work with any particular model or modelling agency: No, however we used to say that we had a small Model agency ourselves (where we listed some local girls that we could easily "get hold of")but following an inspection by a Government sponsored agency, where they told us we were EMPLOYING the models, we decided it wasnt worth the hassle. Many of the models are listed on internet model sites such as Model mayhem and Purestorm so we still do have access to them.

How would you best describe your personal style: Relaxed style to bring out more than the customer could imagine

What things do you most enjoy about your photography: Being creative and every day is different.



Brian Davies has an Exhibition here.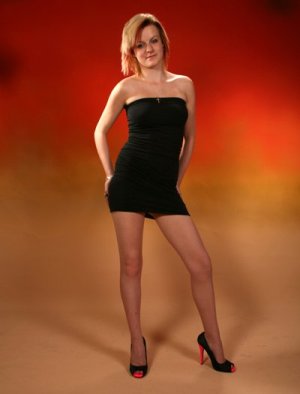 More Fashion and Glamour Photographers in England