West Sussex
Barney Douglas
BDFoto
The Studio by the South Downs National Park
Hangleton Lane
Ferring
West Sussex
BN12 6PP


England

tel:- +44 1903 331 611
mobile:- +44 7986 183 948
web address:- www.bdfoto.co.uk/
e-mail:- Barney Douglas
facebook:- BDFoto




Headshots for Actors
Headshots for Performers
Headshots for Entertainers
Headshots for Singers
Advertising
Artistic Nudes
Beauty
Black and White Photography
Boudoir
Dance
Erotic
Fashion
Feminine poses
Fetish
Fine Art
Fitness
Full Time Professional
Glamour
Intimate Photography
Lingerie
Locations
Magazine
Makeovers
Male photographer
Nostalgic
Nude
Photo Shoots
Pinup
Portfolios
Portraiture
Provocative
Semi Nude
Sensual images
Sexy poses
Studio Based
Studio Hire
Swimwear
Theatrical
Topless
Studio Hire
Purpose built studio which is also available to hire
Creative photographer available for all types of work
Glamour model photographer for semi and professional
Artistic photographer specialising in fine art nude photography
Artistic photographer specialising in fine art nude and erotic photography
Specializing in creating Portfolios and Glamour imagery for women
Pre-shoot consultation
Images for publication
Images for websites
Make up artist available
Hair stylist available
Personal online gallery after the photo shoot for previewing
Accredited scout to model agencies in Europe and the USA.

Bondage photography.
Tuition for photographers and models.
Regular model studio days.
Portfolio website design.
Calendar publisher.
Charity support.
Photography events.
Pre-shoot consultation
Images retouched to the highest quality
Portfolios
Framed enlargements
Images for publication
Images for websites
Choice of wardrobe for your subjects
Make up artist available
Hair stylist available
Credit and debit cards accepted
Paypal accepted
Gift certificates
Purpose built studio which is also available to hire

FACILITIES:
26' shooting distance to 18' wide infinity curve, black and chromakey backdrops;
Various miscellaneous backdrop materials;
Can accommodate motor cycles;
Lounge set;
Bedroom set;
Bondage suspension frame (on request - needs assembling for each hire);
Lastolite Hilite;
Seven heads - two big Bowens and several smaller;
Video heads;
Reflectors, barn doors, radio trigger, IR-triggers, props, accessories and a growing wardrobe;
Resident and visiting models, resident MUAs, female photographer available, set building available;
Photoshop wizard available;
Regular model studio days;
Photographer tuition;
Model tuition;
Heated and insulated building;
Warm private changing area;
Free tea, coffee and (usually) plain chocolate Hobnobs; £2 million public liability insuarnce.


Soon:

Rock band stage;
Pole dance facilities;
Shower wet set.


Four minutes from British Rail Angmering (models can be collected) - direct services to London Victoria, East Croydon, Haywards Heath, Brighton, Chichester, Havant, Portsmouth, Fareham and Southampton; Three minutes from the A27 (A280 exit) main Chichester to Worthing road;

Ten minutes from the A24 (Findon village roundabout north of Worthing);

45 minutes from the M23 (Pease Pottage);
On the 700 bus route - express service Portsmouth to Brighton; Free parking.

Opening hours:
Seven days a week 6 am to midnight by appointment.

Standard rates, includes the use of all equipment: Full day and evening - normally 8 am to 10 pm - £169.50
Daytime - normally 8.30 am to 5.30 pm - £119.50
Half day (morning or afternoon) - £61.50
Evening session - £69.50
Hourly - £15.50
Weekend premium - 20%

HEAVILY DISCOUNTED REGULAR USER PACKAGE - PLEASE EMAIL ME FOR DETAILS.

What do you particularly enjoy about photographing fashion and glamour: The interaction with creative people
Have you had your work published if so where: Published in (within the last five years) includes:

All website photography images for Kinky Provocateur;
Jade International magazine of Erotic Art - twice;
Zivity with model Lottie Vaughan;
Channel 4 TV - stills for The Audience with model Ami-Li Chase;
Calendars for Help for Heroes, Cavalier Southern Welfare, Leukaemia & Lymphoma Research, Cancer Research UK;
Major re-branding work for Exposure 2000 UK Ltd - their suite of 150 web sites;
Brochure images for fitness company Body Shape Design (Germany and Saudi Arabia);
Packaging images for Tatying (Hong Kong) - toys;
Blog writing and images for wholesale photography equipment company Fotogenic (Australia);
Club Nella (eight times);
Sensual South - publicity material;
BCL Clothing, Nottingham.

Previous commissions for:

Various charities, dance, theatrical, choral, animal welfare and tourism organisations over a 25 year period;
Several model agencies as staff photographer.

Miscellaneous highlights:

Accredited scout to model agencies throughout Europe and the USA;Highest grossing United Kingdom fundraiser for Photo Aid (part of Live Aid / Band Aid) 1986;
Within top 5% most visited member profiles of Linked-In worldwide 2012;
Regional finalist Barclays Bank plc "Take One Small Step" competition 2010;
Exhibitions in Bristol, Portsmouth and West Sussex various dates.

Do you work with any particular model or modelling agency: See http://www.bd-company.co.uk/2013/index.html
Abi Denton
Adreena Winters
Amber Siam
Amelie Alden
Allegra Jones
Ami-Li Chase
Amy Summers
Angie Hudson
Ania Ludwiczak
Annica Janee
Antonia (Lydia Turner)
April Pink
Ashleigh McKenzie
Axa Jay
Bex White
Charli Angel
Cherish Leigh (professional contemporary dancer)
Chivonne Doyle
Chloe (a.k.a. French Chloe)
Cody Richards
Danielle May
Diana Braun
Eliza-Beth
Elle Black (professional ballet dancer)
Emma J Black
Fiona Jane York (three times)
Jamie Brooks
JJ (jennifer J Walters)
Jenny Badeau
Joceline (professional ballet dancer)
Katie Daze
Kayleigh Lush (professional ballet dancer)
Keiko Suicide
Kerri Kravin
Kiana Kraze
Kirstie Louise (twice)
Kirsty Miller (now retired)
Lacey Moon
Layla Randall-Conde
Lottie (Charlotte) Vaughan
Lucy Green
Lucy T (Tiny Temptress)
Machiavelli Id (professional trapeze artiste)
Mallissa Adams
Melody Ryan
Moniski
Nella Miartusova (twice - eight sets published in Club Nella)
Nikki Heaven (a.k.a. Tara Farthing. R.I.P.)
Pammie (Scouse Pammie)
Pip Lynch
Rebecca Amy
Ruth Binge
Satine Spark
Scarlett Duggan (twice)
Shylia Yvonne
Sophia Disgrace
Suzanne M
Tiina Keskitupa
Tina Kay
Tyra Becks (a.k.a. Tyrannosaurus Bex)
Ursulla (Chomko) UK Salsa Champion 2010
Vineeta Rose
Zoe Garcia
Simplicity in Photography for over 25 years
The passion of creating that stunning image.



Barney Douglas has an Exhibition here.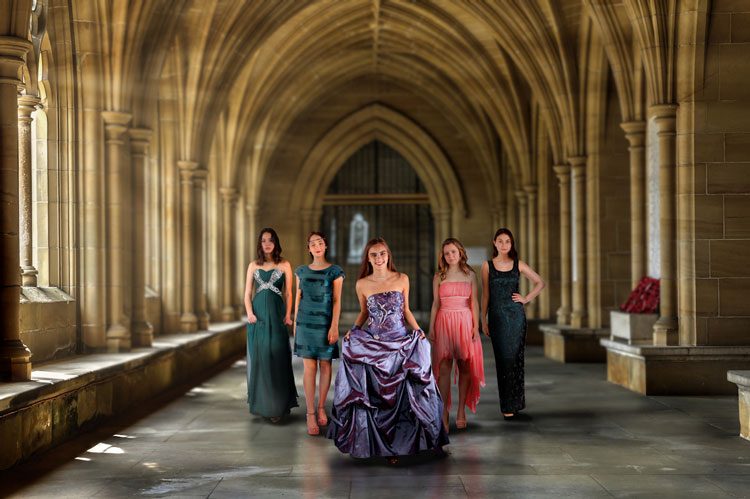 More Fashion and Glamour Photographers in England