Alberta
Mark Laurie FSWPP
Inner Spirit Photography
711, 84th Avenue South West
Calgary
Alberta
Canada

tel:- +1 403 252 2662
fax:- +1 403 252 6475
web address:- www.innerspiritphoto.com/
blog:- imageinsights.blogs.com/
facebook:- Inner Spirit Photography



Professional ImageMaker Articles by Mark:

We specialize in personal female nude portraiture and in mentoring photographers.
>How long in photography: 29 years

Started in photography: I started as a short-lived hobby

Inspired by: Alfred Chaney Johnson

Favorite locations: England, Spain

Other than photography: Travel, Teaching, Family

Headshots for Actors
Headshots for Performers
Headshots for Entertainers
Headshots for Singers
Artistic Nudes
Black and White Photography
Boudoir portrait studies
Dance
Environmental shoots
Erotic studies
Fantasy Art
Fashion pictures
Fashion Shows
Feminine poses
Fetish
Fine Art
Fitness
Fun pictures
Glamour
Hair and Make Up Artists
Headshots
Intimate Photography
Lingerie images
Locations shoots
Magazine pictures
Makeovers
Male photographer
Model Agency
Nostalgic images
Nude studies
Photo Shoots
Pinup
Portraiture
Provocative photographs
Semi Nude
Sensual images
Sexy poses
Studio Based
Stylistic
Swimwear shots
Theatrical images
Topless photos
Creative photographer available for all types of work
Glamour model photographer for semi and professional glamour models
Artistic photographer specialising in fine art nude photography
Specializing in creating Portfolios and Glamour imagery for women

Other services offered related to Fashion and Glamour photography:

Pre shoot consultation
Images retouched to the highest quality
Portfolios
Framed enlargements
entsImages for publication
Images for websites
Choice of wardrobe for your subjects
Make up artist available
Hair stylist available
Picture framing Service
Credit and debit cards accepted
Paypall accepted
Gift certificates

Status: Full Time Professional Photographer

What do you particularly enjoy about photographing fashion and glamour: Its exciting, there is a flair an energy that is like no other photography. I can watch the model transform. Creatively there is almost no limit on how to approach these shoots.

Have you had your work published if so where: books- Revealing Venus- Bahamas (one of 8 photographers), Nude in Paradise (whole book of my work)images in Lighting Techniques, Mother & Child Portraits,fine art posters, Cover of several photography magazines,

How would you best describe your personal style: Diverse and creative

What things do you most enjoy about your photography: Its like magic



Mark Laurie has an Exhibition here.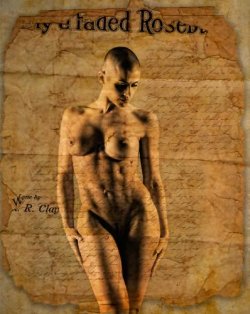 More Fashion and Glamour Photographers in Canada